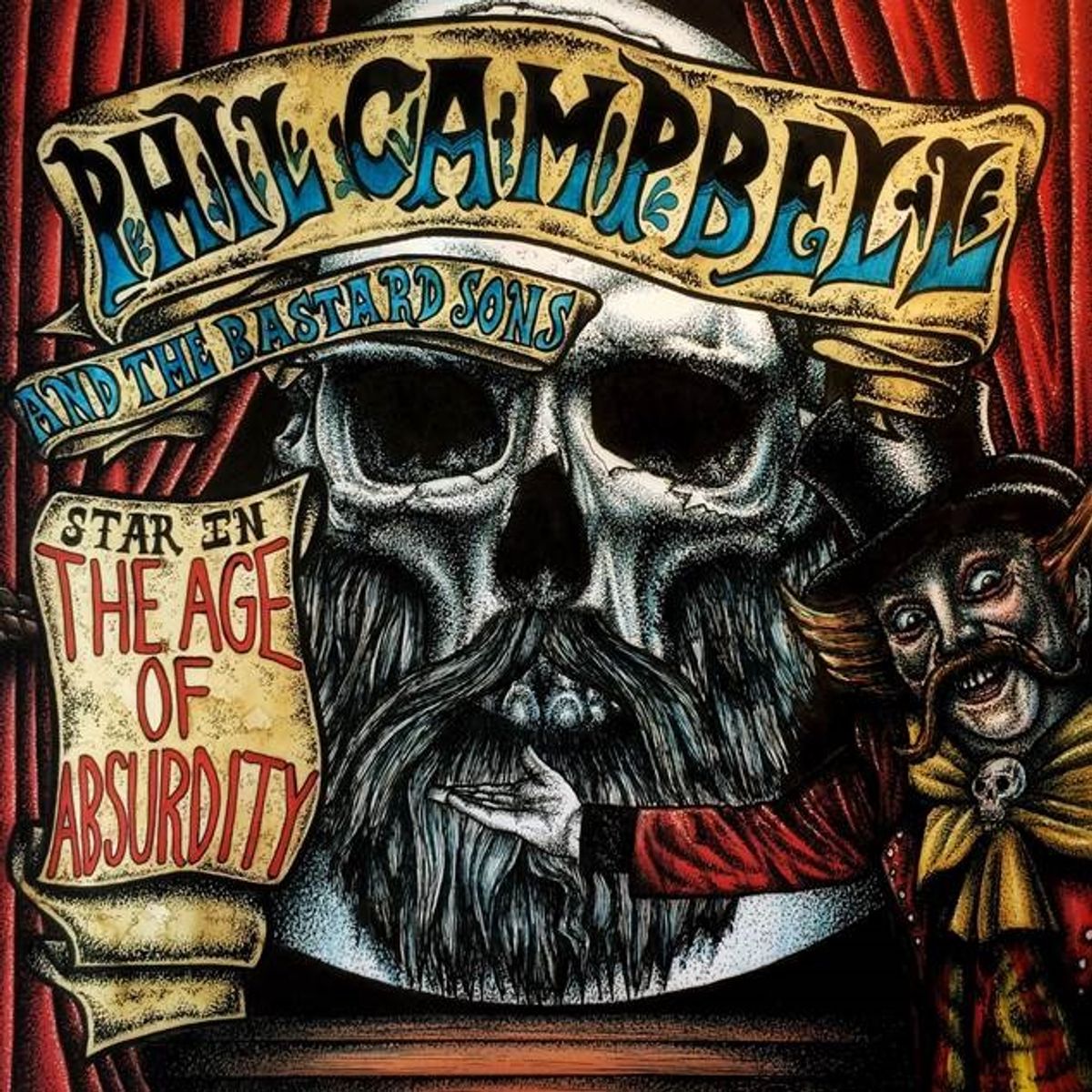 The second in a series of video clips featuring footage from the making of "The Age Of Absurdity", the upcoming debut album from PHIL CAMPBELL AND THE BASTARD SONS (formerly PHIL CAMPBELL'S ALL STARR BAND), the band featuring MOTÖRHEAD guitarist Phil Campbell alongside his sons Todd, Dane and Tyla, plus vocalist Neil Starr, can be seen below.
The disc was recorded at Rockfield Studios and Longwave Studios in Wales and produced, engineered, and mixed by Romesh Dodangoda. The record was then passed over to the acclaimed Abbey Road Studios in London for mastering.
The album will feature eleven songs and one bonus track and will be released on January 26, 2018 via Nuclear Blast. The album will be available in various formats, with pre-orders launching soon.
Commented Phil Campbell: "I am really excited for the fans to hear our debut record. Every part of the process was done in Wales, from the writing, to the recording and even the artwork!
"The album title, 'The Age Of Absurdity', was inspired by the crazy world we live in today. The world to me seems to be a bit of a theater show, so the album artwork idea just seemed to fit so well with the whole concept and album title."
Added Starr: "Writing and recording this album was a lot of fun. We got to record at Rockfield Studios where so many great artists had been over the years — it really was inspirational. Hearing the blistering riffs that the Campbell family seem to churn out effortlessly made me ensure I pushed myself to the limits when writing the melodies and lyrics. It's an album that I, and the rest of the band, are very proud of and can't wait to share it with the world!"
"The Age Of Absurdity" track listing:
01. Ringleader
02. Freak Show
03. Skin And Bones
04. Gypsy Kiss
05. Welcome To Hell
06. Dark Days
07. Dropping The Needle
08. Step Into The Fire
09. Get On Your Knees
10. High Rule
11. Into The Dark
12. Silver Machine (HAWKWIND cover feat. Dave Brock of HAWKWIND)*

Read more at http://www.blabbermouth.net/news/phil-campbell-and-the-bastard-sons-making-of-the-age-of-absurdity-album-part-two.html#F5IBH7eAHyFpZ7gq.99