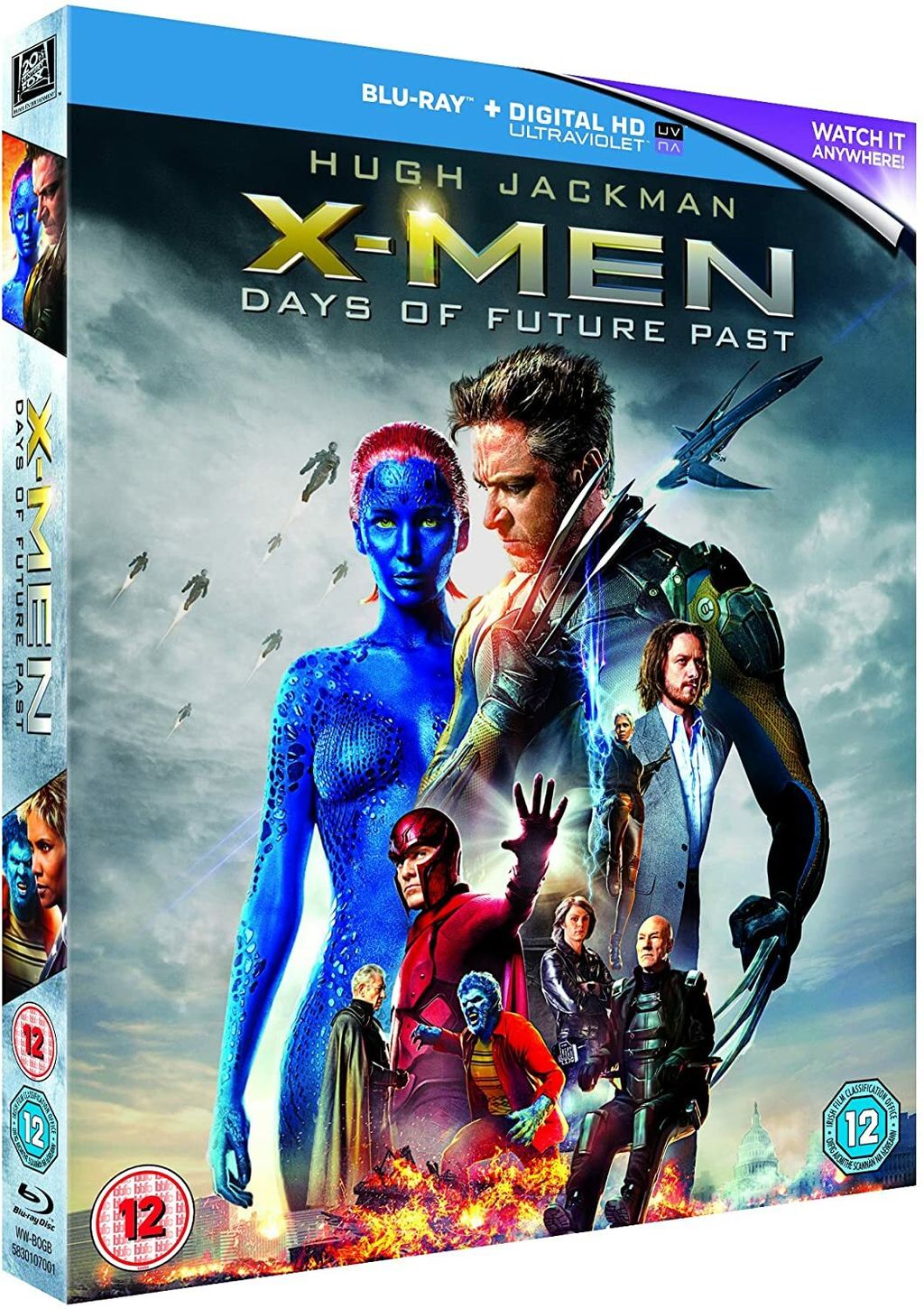 X-Men Days Of Future Past [Blu-ray]
UK PRESS PLEASE MAKE SURE YOUR BLURAY PLAYER CAN PLAY UK DISC!!!
The ultimate X-Men ensemble fights a war for the survival of the species across two time periods in X-Men: Days of Future Past. The beloved characters from the original X-Men film trilogy join forces with their younger selves from X-Men: First Class, in an epic battle that must change the past – to save our future.
Media Format ‏ : ‎ PAL, Blu-ray
Run time ‏ : ‎ 2 hours and 11 minutes
Release date ‏ : ‎ 10 Nov. 2014
Actors ‏ : ‎ James McAvoy, Michael Fassbender, Jennifer Lawrence, Nicholas Hoult, Hugh Jackman
Subtitles: ‏ : ‎ Danish
Language ‏ : ‎ English (Dolby Digital 5.1), English (Dolby Digital 5.1), French (Dolby Digital 5.1)
Studio ‏ : ‎ 20th Century Fox Home Entertainment