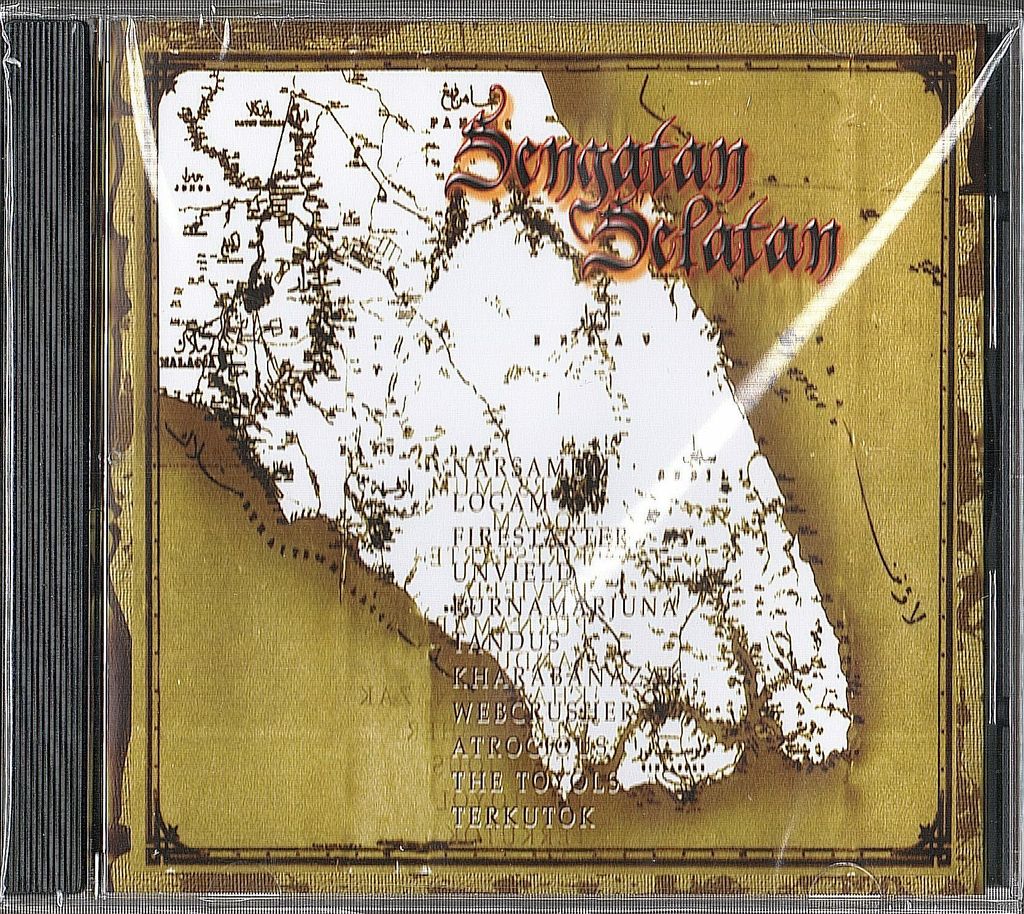 VARIOUS Sengatan Selatan CD
CD format for the first time by Trishul Records (TR008) & Goatlordth Records (GOAT-65) with the support from Muzikbox Production. Comes with a poster. Limited to 300pcs.


Label:Muzik Box Production – none, Trishul Records – TR008, GoatLordth Records GOAT-65
Format:
CD, Compilation
Country:Malaysia
Released:2022
Genre:Rock
Style:Death Metal, Black Metal, Thrash
1Narsamum –Dream Of Death II
2Logam –Killer
3Firestarter –Kedamaian
4Unvield–Incomplete Autopsy And Dismemberment
5Purnamarjuna–Amalan Hitam
6Tandus–Sexolah Lame
7Kharabanazak–Makam 7
8Webcrusher–Metal Mind...
9Atrocious –Atrocious
10The Toyols–Jln. Tun Teja 2
11Terkutok–6 Hari, 6 Minggu, 6 Tahun. Happy!!!!