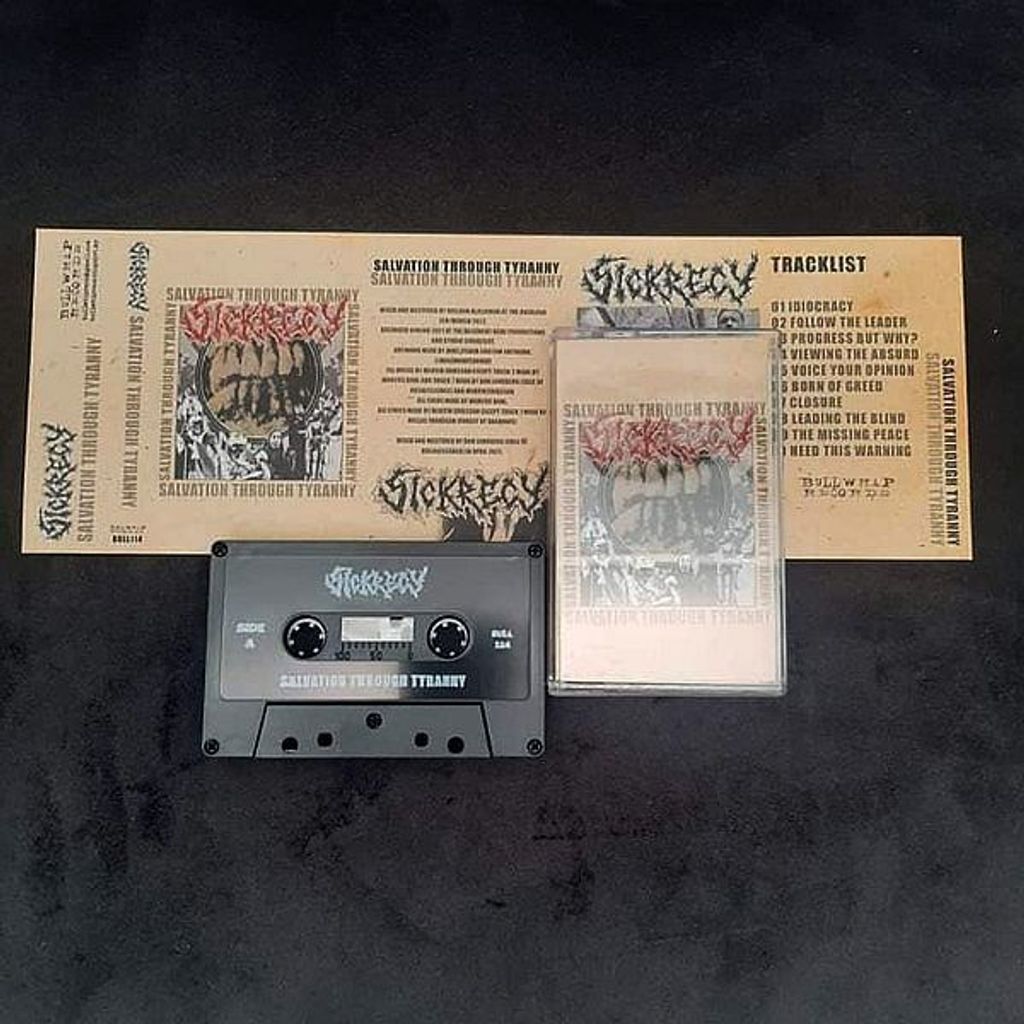 SICKRECY Salvation Through Tyranny CASSETTE TAPE
Extreme, fast and chaotic Swedish Grindcore band with members of Birdflesh, General Surgery, World In Ruins and Damned To Downfall.
Label: Bullwhip Records – BULL 114
Format:
Cassette
Country: Malaysia
Released: Dec 28, 2022
Genre: Rock
Style: Grindcore, Crust, Death Metal, Punk
A1 Idiocracy
A2 Follow The Leader
A3 Progress But Why?
A4 Viewing The Absurd
A5 Voice Your Opinion
A6 Born Of Greed
A7 Closure
A8 Leading The Blind
A9 The Missing Peace
A10 Heed This Warning
B1 Idiocracy
B2 Follow The Leader
B3 Progress But Why?
B4 Viewing The Absurd
B5 Voice Your Opinion
B6 Born Of Greed
B7 Closure
B8 Leading The Blind
B9 The Missing Peace
B10 Heed This Warning