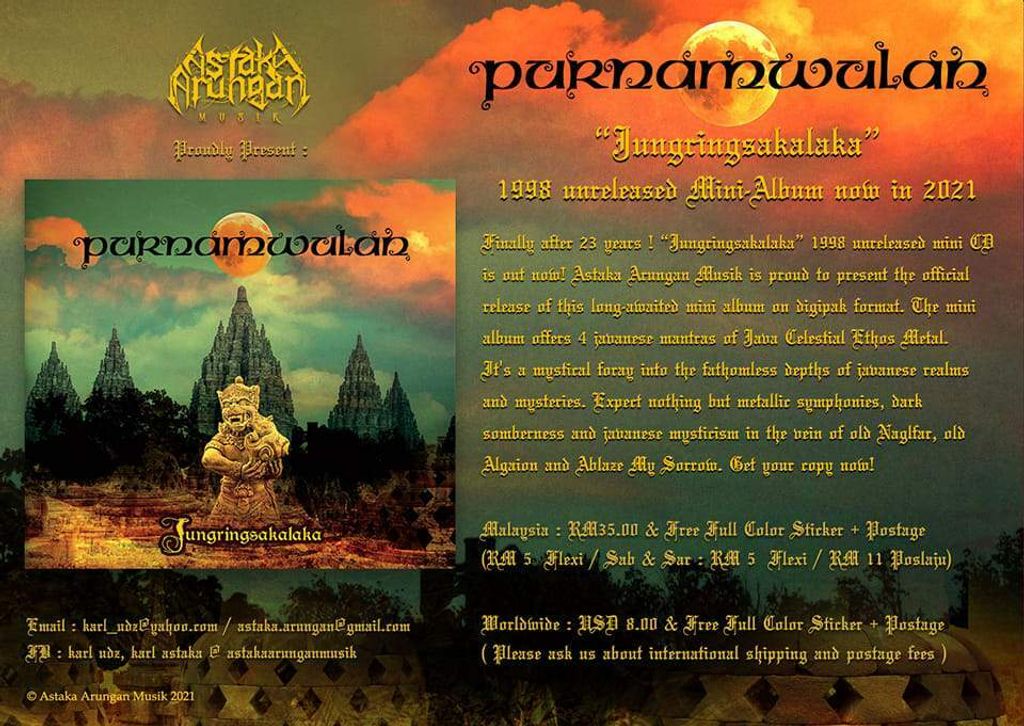 PURNAMWULAN Jungringsakalaka MCD
The wait is over ! We are beyond excited to announce the long - awaited release of PURNAMWULAN's unreleased mini album 1998 ' Jungringsakalaka '. ' Jungringsakalaka ' was originally planned to be released via Memories Recs in 1998 but it didn't happened due to financial problems faced by Memories Recs back then.
The mini album offers four verses of Java Celestial Ethos Metal brimming with javanese mantras, archaic atmosphere and obscure deformation. A must for all headbangers especially to those who worship old Naglfar, old Algaion and old Ablaze my sorrow. This is Malaysian celestial javanese metal hymns to the ancient javanese kingdom of revenge and hatred.
So, pre - order this javanese metal masterpiece now. All distro over the world is almost welcome!
SOMBRONG UREP NANG JUNGRINGSAKALAKA !!!