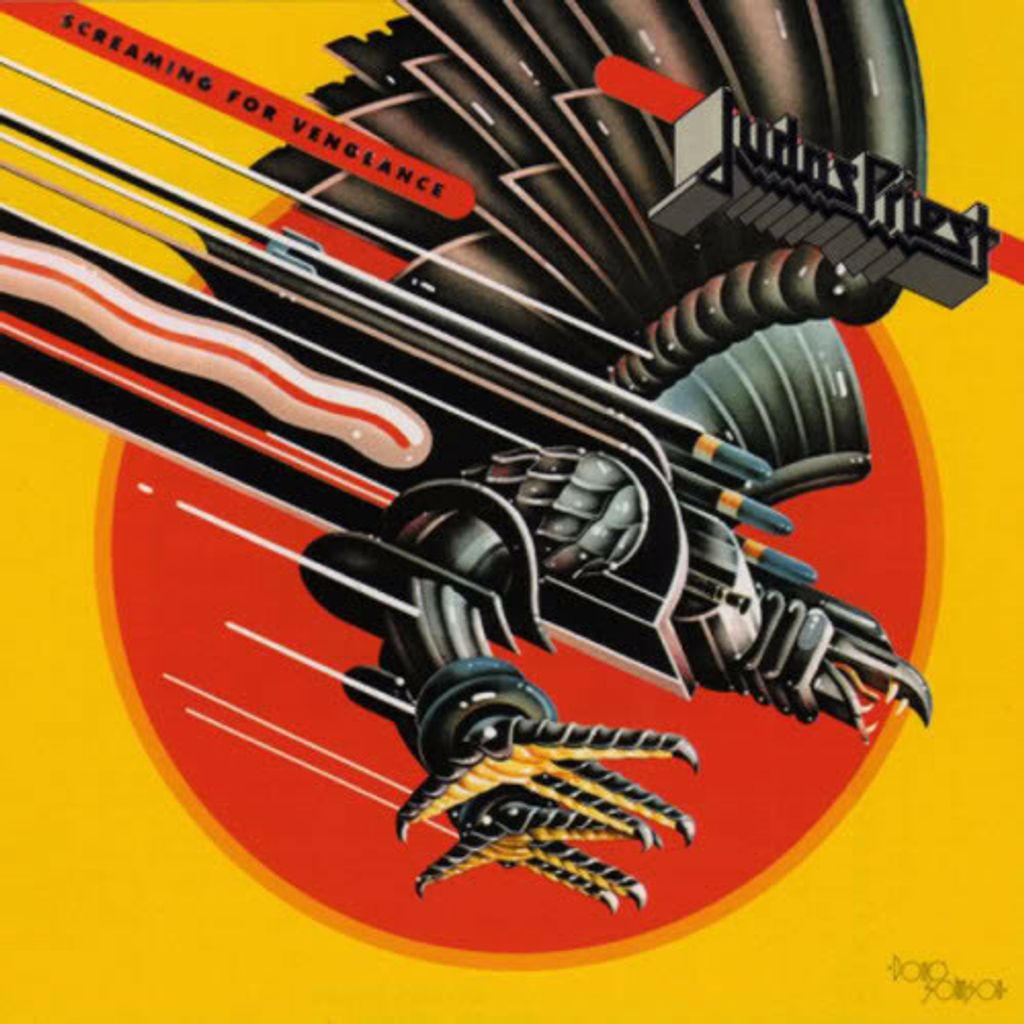 JUDAS PRIEST Screaming for Vengeance CD
Notes
"From an unknown land and through distant skies comes a winged warrior. Nothing remained sacred, no one was safe from the Hellion as it uttered its battle cry...Screaming for Vengeance".

Recorded at Ibiza Sound Studios, Ibiza, Spain.
Mixed at Beejay Recording Studios, Orlando, Florida and Bayshore Recording Studios, Coconut Grove, Florida.

Originally released in 1982, this remastered re-release comes with two bonus tracks:
● "Prisoner Of Your Eyes" was written during the earlier years of the band's career and recorded at Compass Point Studios, Nassau, August 1985.
● "Devil's Child (Live)" was recorded live during the US 'World Vengeance' tour in 1982.
Label:
Columbia ‎– 502133 2, Columbia ‎– 5021332000
Series:
Judas Priest - The Re-Masters –
Format:
CD, Album, Reissue, Remastered
Country:
UK
Released:
2001
Genre:
Rock
Style:
Heavy Metal, Hard Rock
Tracklist
1The Hellion0:42
2Electric Eye3:39
3Riding On The Wind3:10
4Bloodstone3:53
5(Take These) Chains3:07
6Pain And Pleasure4:15
7Screaming For Vengeance4:43
8You've Got Another Thing Comin'5:10
9Fever5:21
10Devil's Child4:51
Bonus Tracks
11Prisoner Of Your Eyes7:12
12Devil's Child (Live)5:02