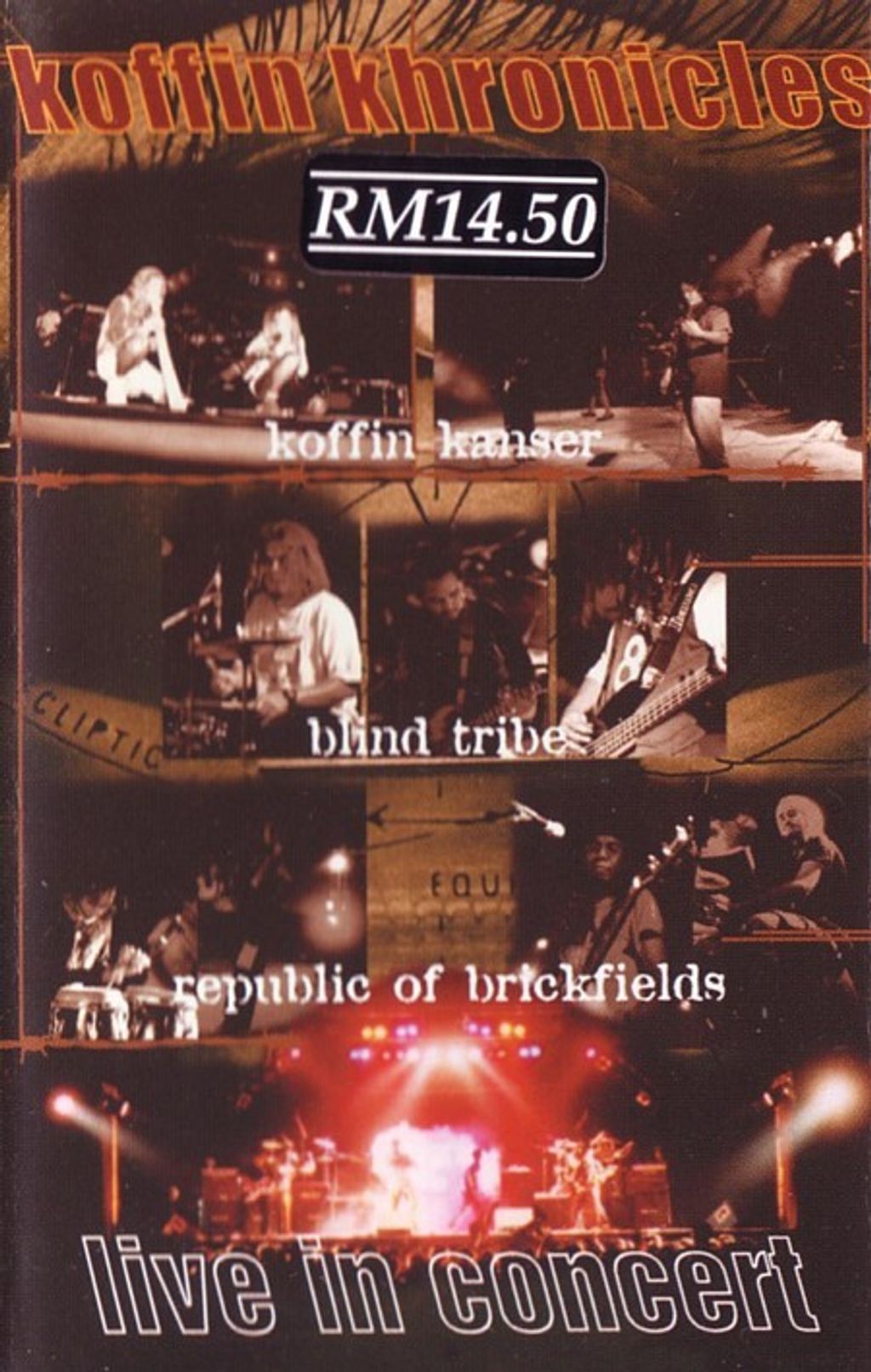 (Used) KOFFIN KHRONICLES Live in Concert CASSETTE
Koffin Kanser
Blind Tribe
Republic Of Brickfields (reggae/ska)

Millennium Bash Mega Concert 1999
Stadium Negara, Kuala Lumpur

Koffin Kanser setlist
So Fast
Between The Lines
Get Up, Stand Up (cover version - Bob Marley)

Blind Tribe setlist
Head Up
Kracked Hammer
The Old Me

***

Millennium Bash Mega Concert is a huge event involving a lot of bands.

Live audio recording of these 3 bands was released by The Koffin Khronicles Records and distributed by Life Records in 2000.

Blind Tribe and Koffin Kanser were later invited to perform as one of the opening acts for Napalm Death's concerts in Malaysia in 2001 and 2007 respectively.