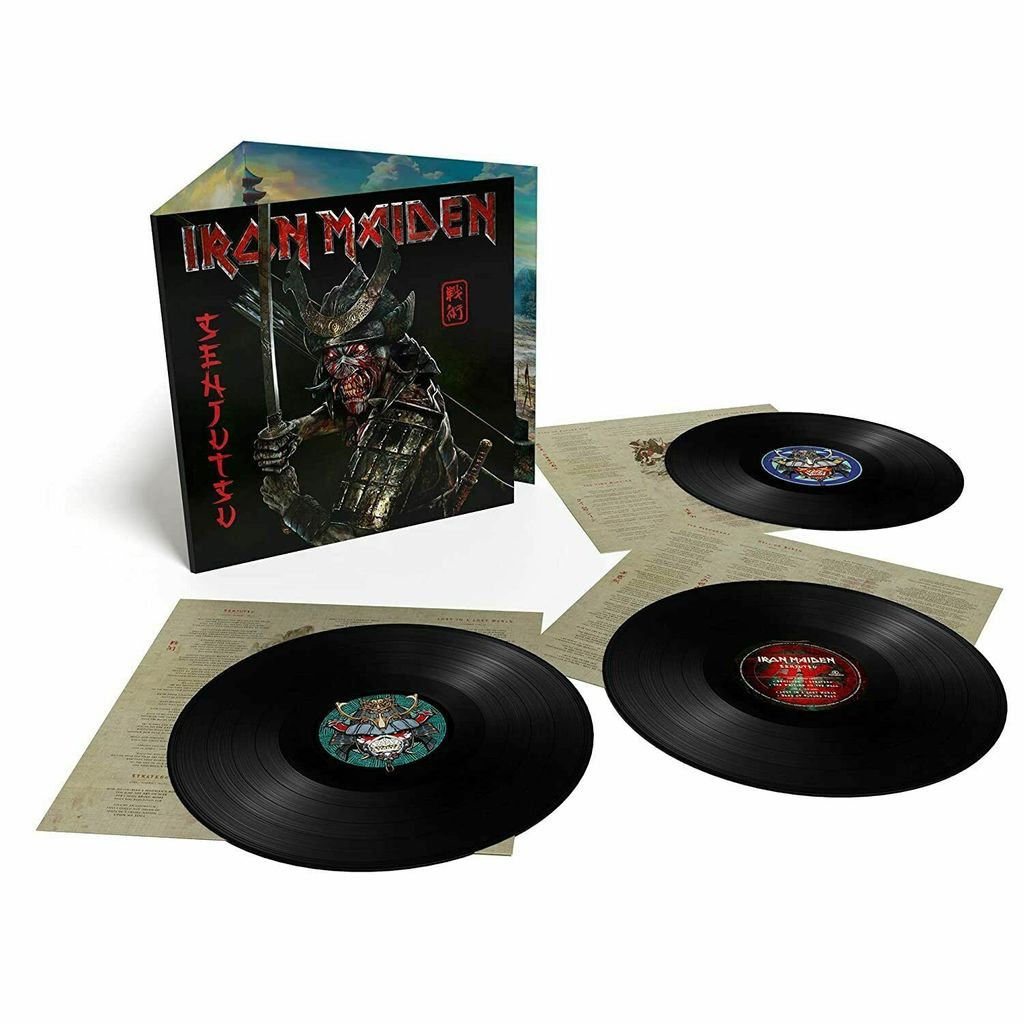 IRON MAIDEN Senjutsu 3LP (Black)
Released in a wide spine triple glossy gatefold sleeve.
The gatefold artwork continues on the interior section of the pockets.
The printed inner sleeves are glossy on the picture side and soft sheen on the text side.
Hype sticker and barcode sticker applied to shrink-wrap (front and back).

Label: Parlophone – 0190295015916
Format:
3 x Vinyl, LP, Album, Limited Edition, 180g
Country: Europe
Released: Sep 3, 2021
Genre: Rock
Style: Heavy Metal, Hard Rock
A1 Senjutsu 8:27
A2 Stratego 5:05
A3 The Writing On The Wall 6:17
B1 Lost In A Lost World 9:36
B2 Days Of Future Past 4:04
C1 The Time Machine 7:11
C2 Darkest Hour 7:24
D3 Death Of The Celts 10:25
E1 The Parchment 12:46
F2 Hell On Earth 11:23