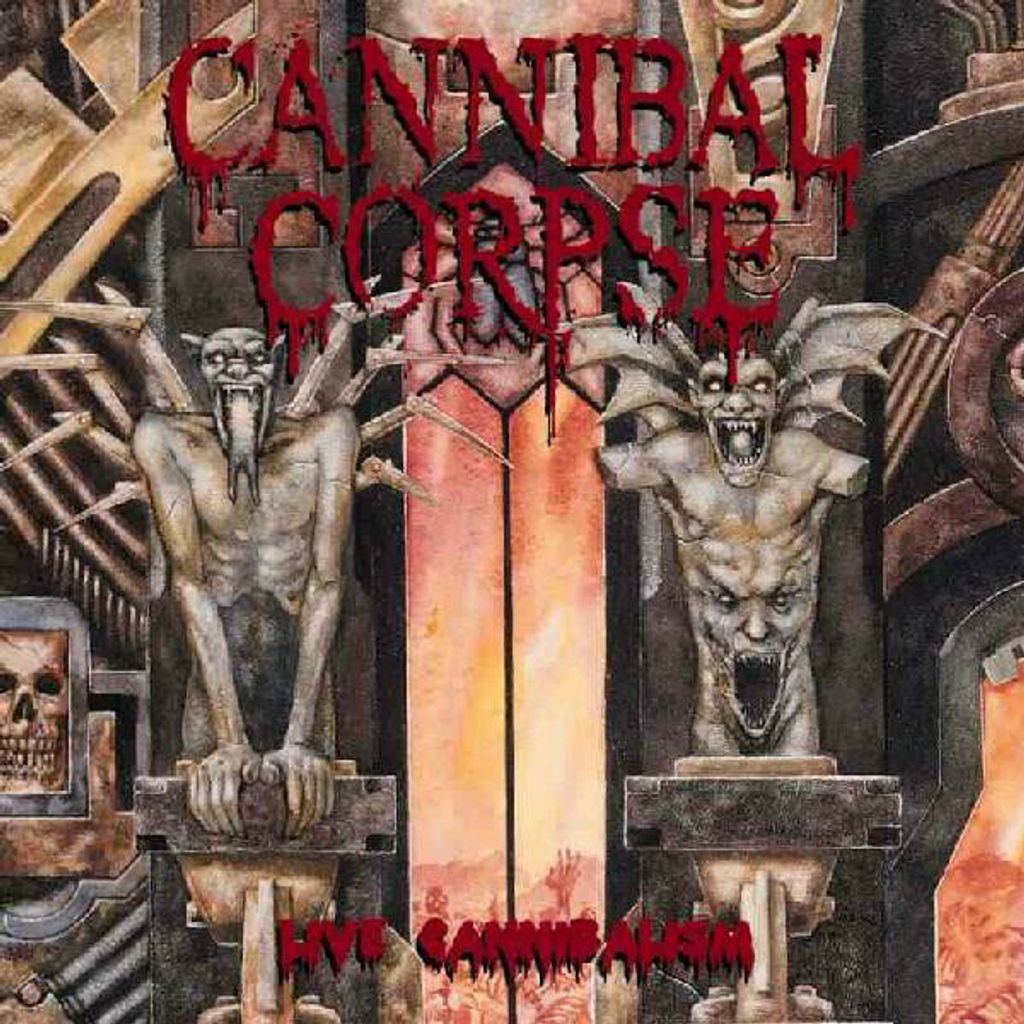 CANNIBAL CORPSE Live Cannibalism CD


Notes
Censored version omitting all songs from the first three albums featured on the uncensored version. Includes two studio cover songs instead. Cover is a 6-paged fold out poster (bigger cover on one side and a bandpic collage on the other side).
Recorded live on the Death Metal Massacre 2000 tour on Feb 16 2000 at The Rave in Milwaukee, except tracks 3, 4, 9, 11 recorded at the Emerson Theater on Feb 15 2000 in Indianapolis.
Tracks 13 and 14 are studio tracks and were recorded in 1998 and 1999 respectively.
Label:
Metal Blade Records ‎– 3984-14303-2
Format:
CD, Album, Censored
Country:
Germany
Released:
2000
Genre:
Rock
Style:
Death Metal
Tracklist
1Staring Through The Eyes Of The Dead4:13
2Blowtorch Slaughter2:37
3Stripped, Raped And Strangled3:38
4Fucked With A Knife2:25
5Unleashing The Bloodthirsty4:12
6Dead Human Collection2:39
7Gallery Of Suicide4:15
8Perverse Suffering4:20
9The Spine Splitter3:25
10I Will Kill You2:47
11Devoured By Vermin3:38
12Disposal Of The Body3:48
Bonus Tracks
13Sacrifice3:03
14Confessions2:56