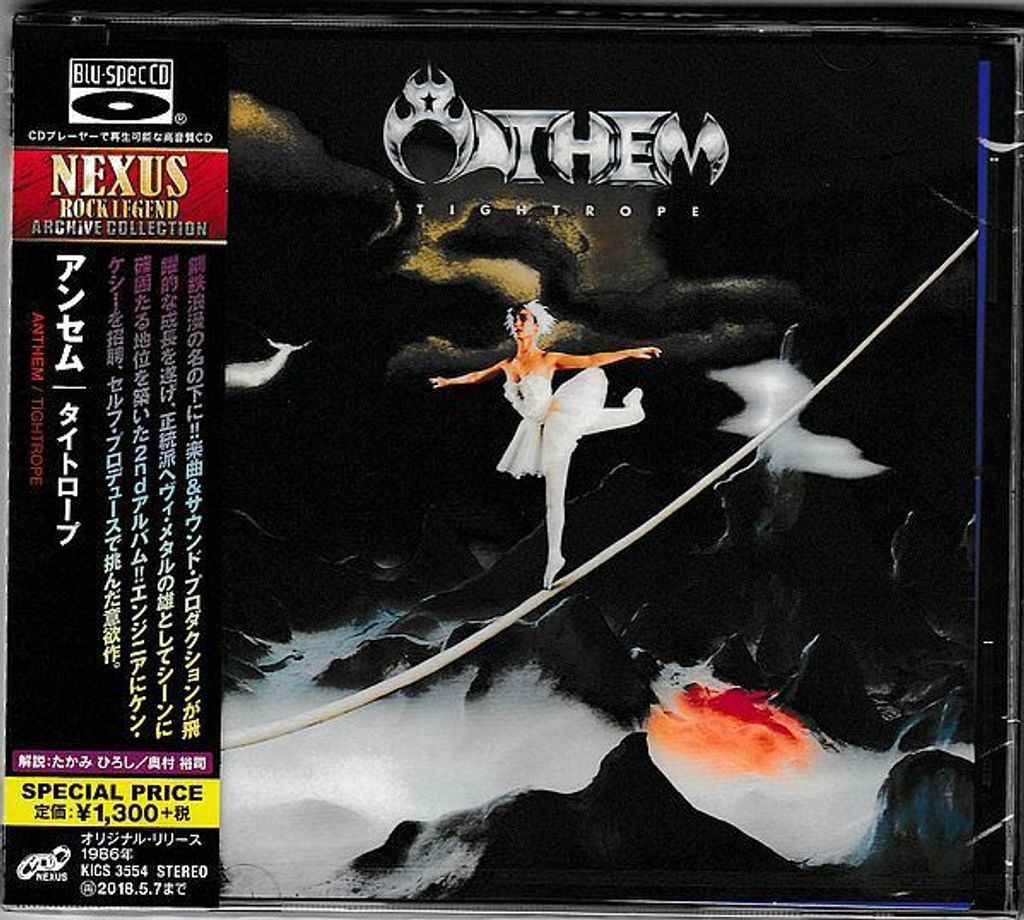 ANTHEM Tightrope (Japan Press) CD
Originally released in 1986

[NEXUS ROCK LEGEND ARCHIVE COLLECTION Part 1] Reissue with Blu-spec CD format. Includes new liner notes. Anthem 9-album reissue series features "Anthem," "Ready To Ride," "Tightrope," "Bound To Break," "The Show Carries On!," "Gypsy Ways," "Hunting Time," "No Smoke Without Fire," and "Domestic Booty."
Label:
Nexus (3) – KICS 3554
Series:
Nexus Rock Legend Archive Collection
Format:
CD, Album, Reissue, Remastered, Blu-spec CD
Country:
Japan
Released:
Nov 8, 2017
Genre:
Rock
Style:
Heavy Metal
Tracklist
1Victim In Your Eyes
3:43
2Night After Night
5:23
3Death To Death
4:14
4Tightrope Dancer
4:22
5Driving Wire
4:22
6Finger's On The Trigger
4:32
7Light It Up
5:53
8Black Eyed Tough
4:23