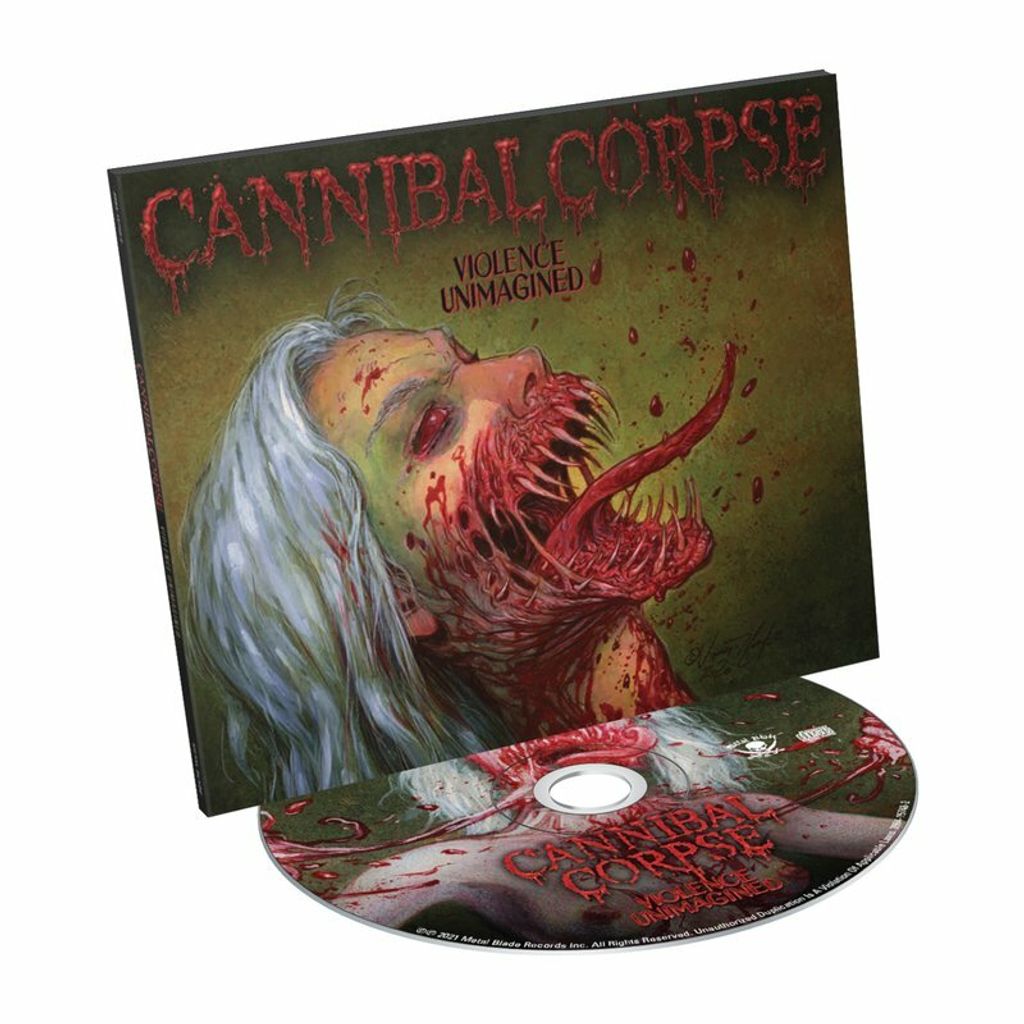 CANNIBAL CORPSE Violence Unimagined (US press with lyrics) CD
Several bands influenced the death metal genre but there is no band like CANNIBAL CORPSE. Their sound is like a nightmare of pounding drums, mean guitars, and sinister growls. The band that was originally formed in Buffalo, New York put the terms gore, torture, and death to a whole new level!
This is the US press version with lyric booklet. The EU press has no lyrics booklet!