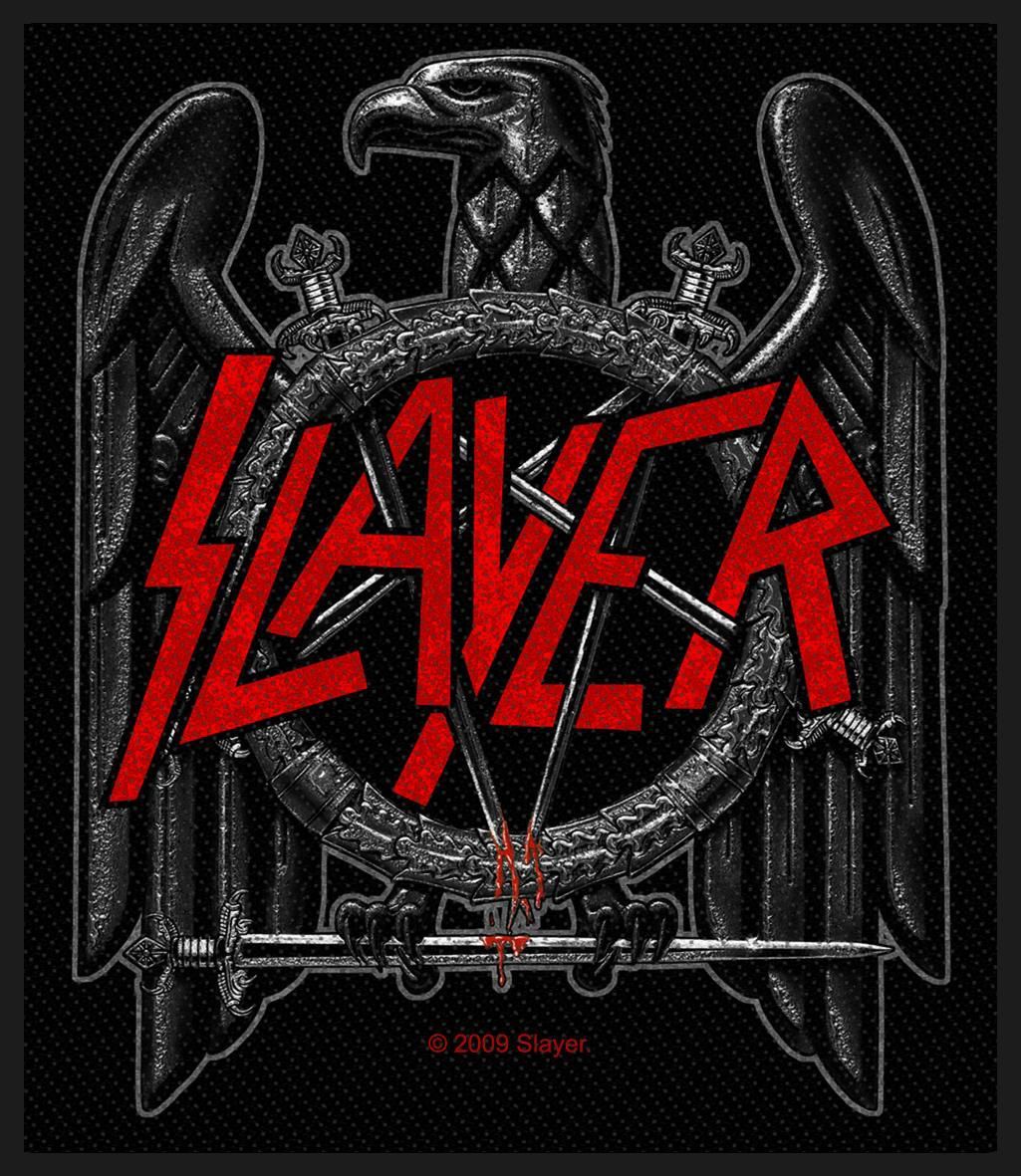 OFFICIAL LICENSED! Made In England.

Woven patch to stitch-on of Slayer with logo design. The patch of Slayer has a size of approx. 8.5 x 10 cm and is made of 100% polyester.

How good are your sewing skills? As soon as you own this Black Eagle Slayer patch, you won't be afraid to use thread and needle for sure. And if you don't succeed at all - just pay a visit to your granny and ask her to sew on the patch for you.