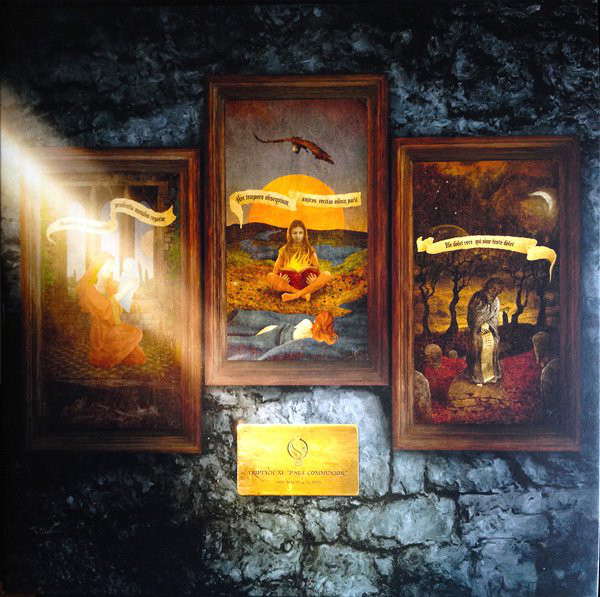 OPETH Pale Communion (Limited Edition, 180gm) 2LP
Notes
Gatefold sleeve with printed inner sleeves.
Includes a download card with bonus content (valid on 08/25/14).
Some copies come with a signed limited 12" x 12" print.

I. Foundations laid to rest at Rockfield studios, Monmouthshire, UK
II. Lead throat captured at Junkmail studios, Stockholm, Sweden
III. Hammond organ secured at Atlantis studios, Stockholm, Sweden
IV. String sections blasted out at Angel studios, London, UK
V. Mixing chisled out at No Mans Land studios, Hemel Hempstead, UK

All music published by Imagem Music, Ltd. (ASCAP)

Made in the E.U.
Label:
Roadrunner Records ‎– RR7573-1, Roadrunner Records ‎– 1686-17573-1, Roadrunner Records ‎– 1686-175131
Format:
2 × Vinyl, LP, Album, Limited Edition, 180g
Country:
Europe
Released:
22 Aug 2014
Genre:
Rock
Style:
Prog Rock

Tracklist
A1Eternal Rains Will Come
A2Cusp Of Eternity
B1Moon Above, Sun Below
B2Elysian Woes
C1Goblin
C2River
D1Voice Of Treason
D2Faith In Others