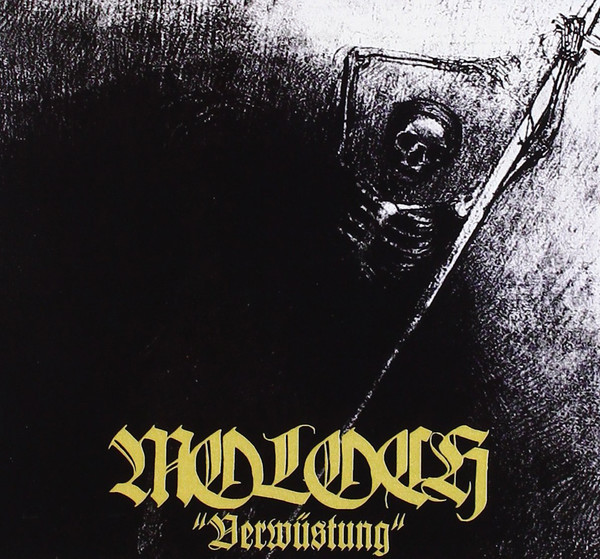 MOLOCH Verwüstung (Limited Edition, Gold Digi) CD
Profile:
Raw Black Metal / Dark Ambient project from Rivne, Ukraine.

Almost all recordings were made on analogue two-inch and seven-inch reel-to-reel tape recorders with specific raw sound. Many of the Moloch albums are completely analog. Many of the vocal, keyboard and even guitar parts were recorded live in the forest, dungeons, caves and various abandoned places (almost all dark ambient tracks).

Most of Moloch releases are strictly limited edition and many have had numerous re-issues on various formats, the full details and all additional info of which can be found on Moloch homepage.
Notes
Gold printed 6-panel digipak, limited to 100 copies
CD have a hidden track "Frédéric François Chopin symphony"
Label:
Human To Dust Records ‎– HTD666018b
Format:
CD, Album, Limited Edition, Gold Digi
Country:
Germany
Released:
2014
Genre:
Rock
Style:
Black Metal

Tracklist
1Todesstille
2Blutmond
3Spiritueller Selbstmord
4Negativität
5Nur Der Tod Ist Wirklich
6Die Kälte Der Ewigkeit
7Du Bist Nichts In Dieser Sterbenden Welt
8Verwüstung
9A Frederic Chopin Symphony (Hidden Track)