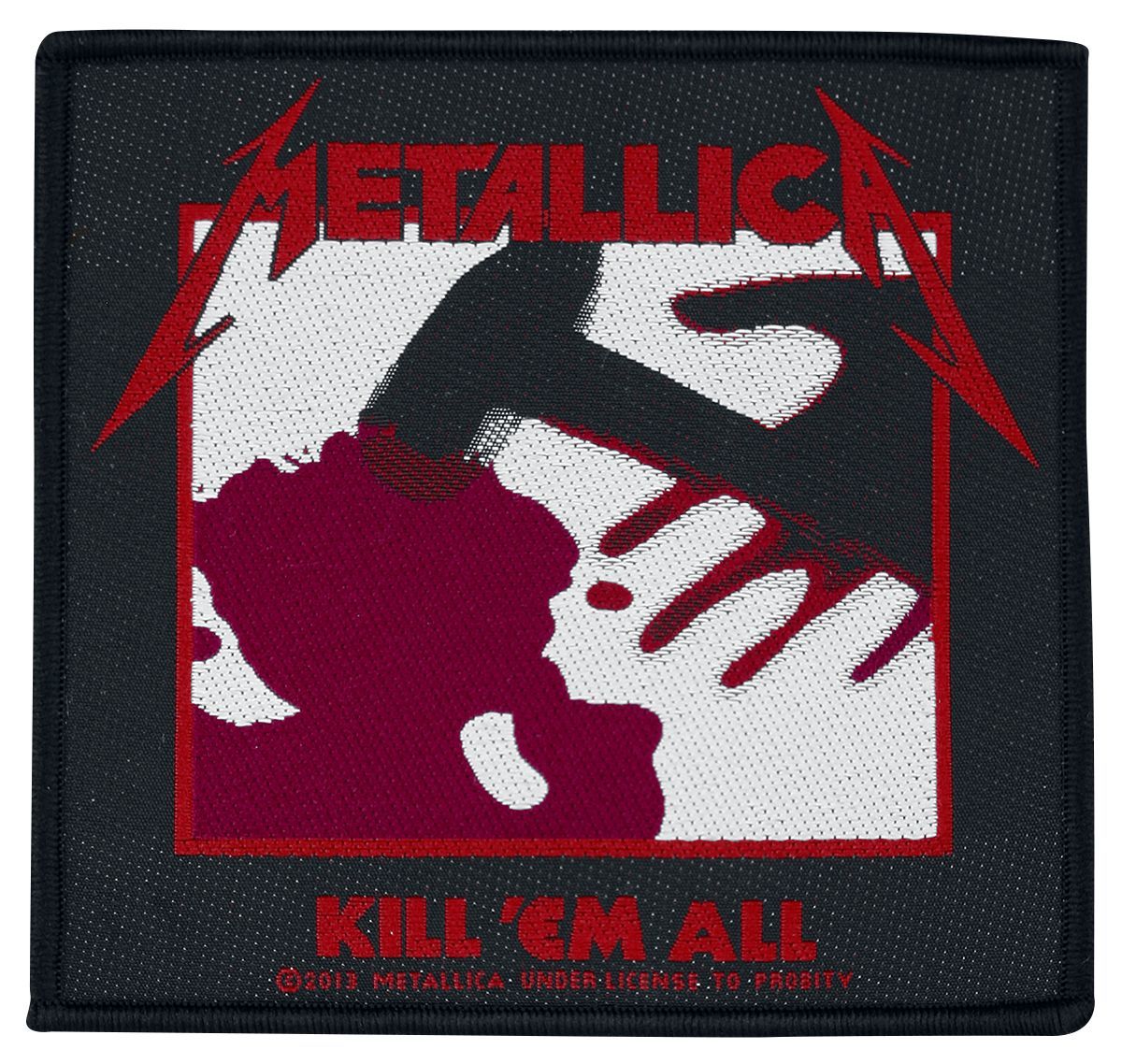 METALLICA Kill 'em All Patch
OFFICIAL LICENSED! Made In England.
Woven patch of Metallica with Kill Em All design. Size approx 10 x 10 cm. 100% polyester.

Kill em all! With this bold cry, the guys from the American band 'Metallica' exploded onto the metal scene in 1983. The Kill `Em All patch shows the cover of the first (now classic) album.