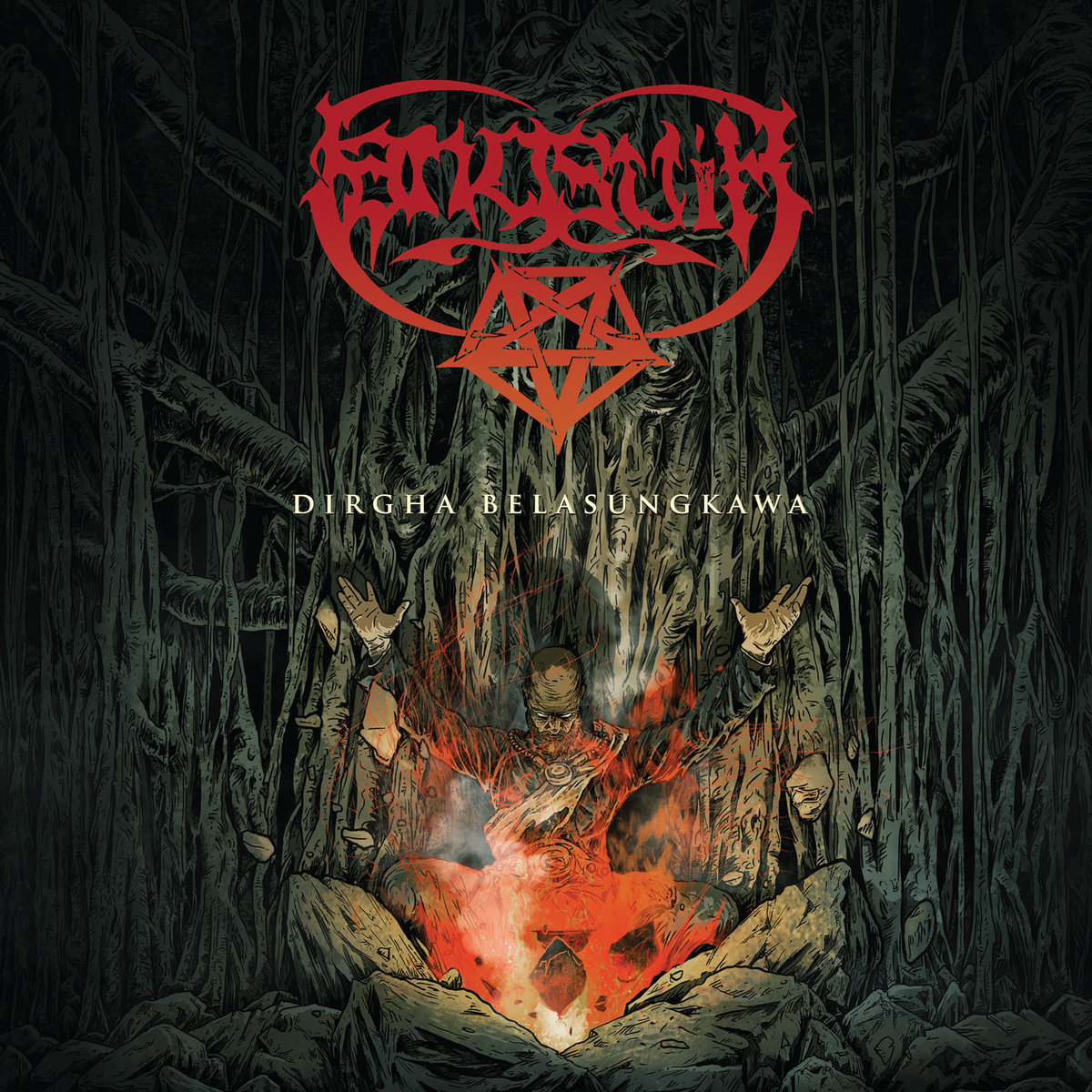 LANGSUIR Dirgha Belasungkawa CD
Will be shipped 29th July!
9 tracks of pure ecstasy in Eastern Mystical and Occult Death Metal.
The first spell of mysticism of "Cemar" has been cast...with the resurrection now complete, LANGSUIR now terrorizes us all with renewed creepiness in their latest offering of incense-laden hymns, marked in blood "Dirgha Belasungkawa"...clad in bleakness and adorned with bat-like wings of decay, "Dirgha Belasungkawa" will spread foul and fear across the land and you best be prepared for the oncoming grimness that is LANGSUIR.....