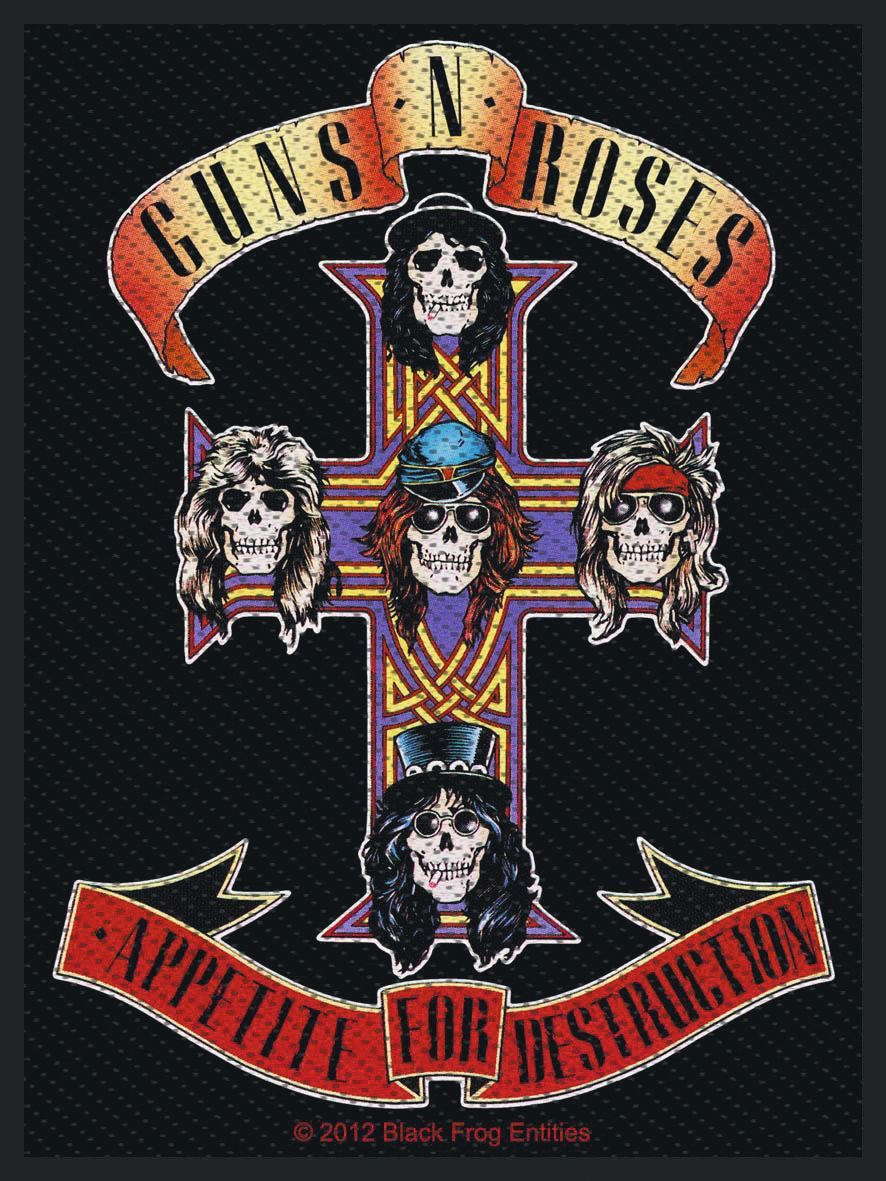 GUNS N ROSES Appetite For Destruction Patch
OFFICIAL LICENSED! Made In England.
Guns N' Roses - Appetite. Woven patch to stitch on. Size approx. 10 x 8 cm. Material: 100% polyester.

Appetite for destruction? Of course! Together with the blokes from Guns N'Roses, you'll wreck the neighbourhood. The Guns N'Roses patch Appetite features the Hard Rock stars as creepy skulls with wild manes, staring at you.