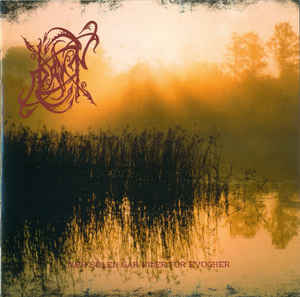 DAWN Nær Solen Gar Niþer For Evogher CD
Notes
Comes with a sticker on the Jewel Case, clear CD tray, and an 8 pages booklet (with lyrics for tracks 5 and 7).
"20th Anniversary" edition (as mentioned on the sticker).

Recorded during solar eclipse, anno 1994.
Remastered in November 2013.

Printed on the rear cover:
©+℗ Century Media Records Ltd. 2014 under exclusive license from Necropolis Records
Manufactured in Germany

Inside the booklet:
All songs published by Dawn Music (STIM)

Catalog # 9984162 printed on:
- CD
- Inner (rear inlay) and outer spine

Track 5 misspelled as "Ginom Rinande Lughier" in the booklet and on the rear cover.
Herr A. Fullmestad misspelled as "Herr A. Fullmesta" in the booklet on the 6th page (credits section).
Label:
Century Media ‎– 9984162
Format:
CD, Album, Reissue, Remastered
Country:
Europe
Released:
22 Apr 2014
Genre:
Rock
Style:
Black Metal, Melodic Death Metal

Tracklist
1Eyesland5:41
2The Ethereal Forest6:10
3Diabolical Beauty7:08
4In The Depths Of My Soul5:10
5Ginom Renande Lughier5:38
6As The Tears Fall6:26
7Svarter Skiner Sólen5:38
8Everflaming7:22