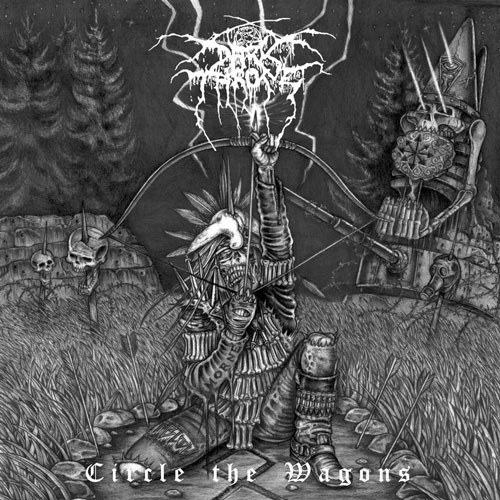 DARKTHRONE Circle the Wagons LP
Notes
180 g. vinyl, reverse printed sleeve - no art print, numbering or download cupon (like the first pressing). Lyrics and credits printed on the inner sleeve.

Written and recorded in batches during 2008 and 2009.

Recorded in Necrohell II.

ANTI-KING OV HELL 001

Pressing plant identified by the matrix numbers.
Label:
Peaceville ‎– VILELP276
Format:
Vinyl, LP, Album, Repress
Country:
UK
Released:
Oct 2013
Genre:
Rock
Style:
Black Metal, Heavy Metal

Tracklist
A1Those Treasures Will Never Befall You
A2Running For Borders
A3I Am The Graves Of The 80s
A4Stylized Corpse
B1Circle The Wagons
B2Black Mountain Totem
B3I Am The Working Class
B4Eyes Burst At Dawn
B5Bränn Inte Slottet