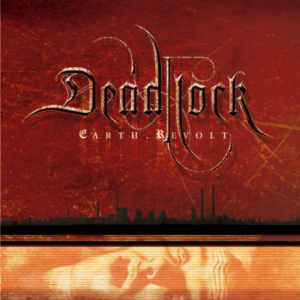 (Used) DEADLOCK Earth.Revolt CD
Melodic Death Metal Band from Schwandorf (Bavaria, Germany) formed 1997.
They released the 7" vinyl Deadlock in 1999. After this came the EP I'll Wake You, When Spring Awakes in 2000.
2002 saw the release of their first album, The Arrival.
Their second album, Earth. Revolt was released in 2005. Their third album, Wolves, was released in 2007. The track "Code of Honor" was turned into their first music video. Their fourth album, Manifesto, was released in November 2008.
Genre:
Rock
Style:
Heavy Metal
Year:
2005

Tracklist
Demonic (Tonus Diabolus)
10.000 Generations In Blood
The Year Of The Crow
Everlasting Pain
Earth.Revolt
More Tragedies To Come
Awakened By Sirens
Kingdom Of The Dead
May Angels Come
Harmonic