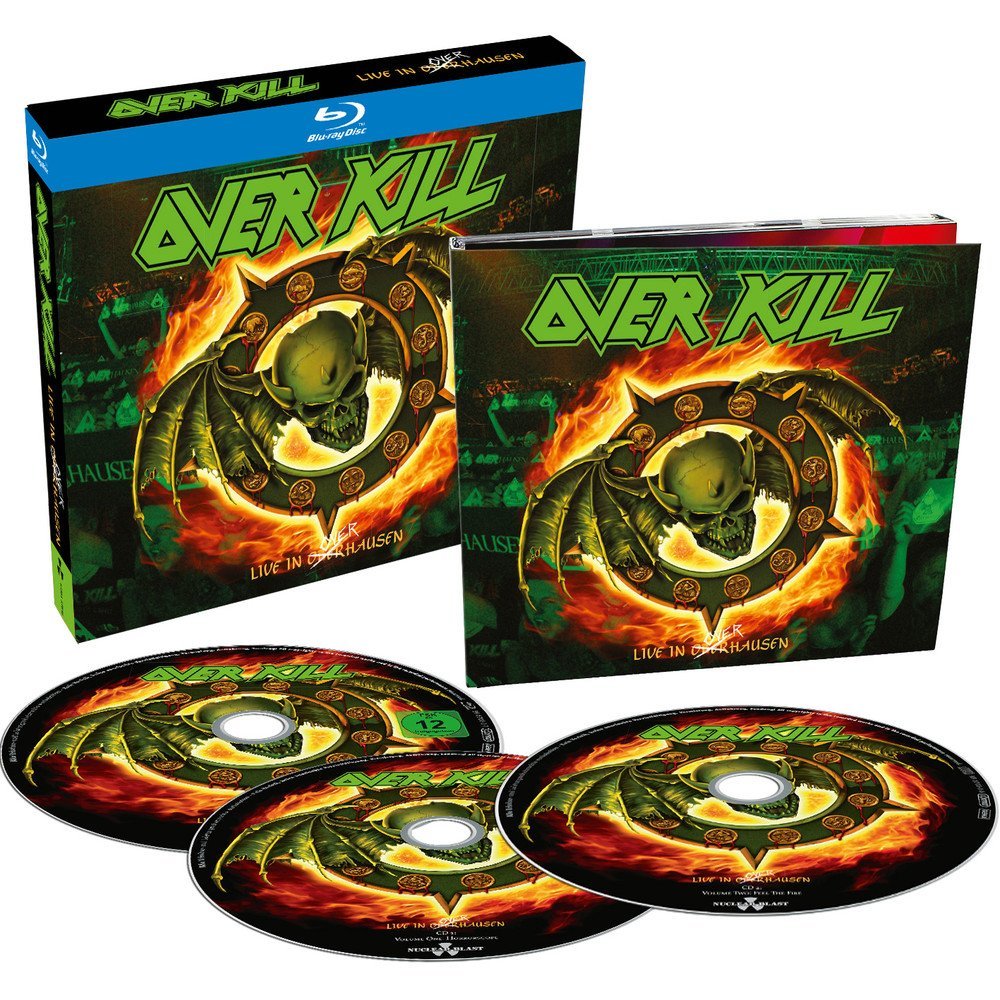 (Back Order) OVERKILL Live in Overhausen 2CD+Bluray
Three and a half decades later and New Jersey thrash masters OVERKILL remain steadfast in their ability to char your soul and thoroughly ravage your ears. With 19 full length studio albums and with their last live album being released in 2002, the guys return with their latest energy filled recording: »Live In Overhausen«! For over 36 years, OVERKILL has dominated and with the coinciding 30 year anniversary of »Feel The Fire« and the 25th birthday of »Horrorscope« the time to play and record both albums live, seemed inevitable.

Although the anniversaries were certainly a catalyst that brought this album to light, there were several reasons this release needed to be special. First off, it needed to be bigger, it needed to be stronger, it needed to be more than just one full album's worth of live songs so they thought, "why not two?" For the first choice, their 1985 debut album »Feel The Fire« seemed an obvious choice, being the virgin voyage for the band. "There's something charming about young men who don't know what they're doing,"remarks vocalist Bobby "Blitz" Ellsworth. "We had no plan, but there was something charming about that chaos and it set the stage for what came later." 1991's »Horrorscope« began an entirely new chapter for the band and will forever remain one of OVERKILL's defining sonic achievements. The entirety of the live recording and DVD was done in one night in Oberhausen, Germany. By coincidence, 30 years to the week prior, the band was in the same area about 10 miles away recording their first video.