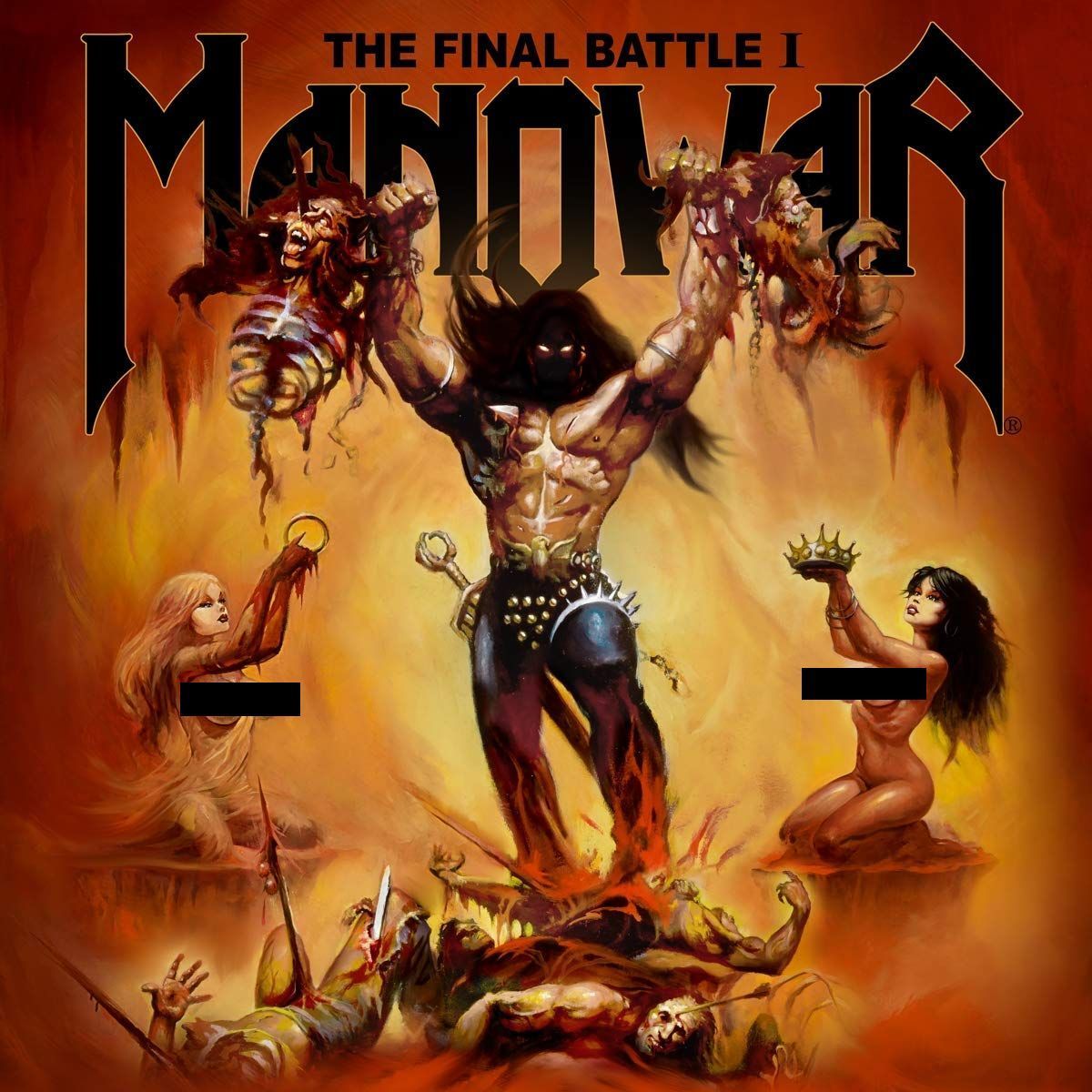 MANOWAR The Final Battle I EP-CD
The wait is over! MANOWAR have finally confirmed the upcoming release of their EP Final Battle I, which consists of highly anticipated brand new material.
-The Final Battle I- will undoubtedly burst heads and speakers with a unique mix of untamed power, orchestral majesty and epic proportions.
The first of three parts, which together form the highly anticipated new MANOWAR album, will be one of the most incredible releases in the history of Heavy Metal. Four new tracks of molten Metal demonstrate impressively that MANOWAR master all facets of the genre masterfully; from skull-splintering metal hymns to unique bravura pieces of symphonic bombast. The inspiration for the new tracks was found in MANOWAR's - Final Battle World Tour - and in the support and energy of their fans. All of the music was conceived, recorded and blended in unique sound quality using MANOWAR's own VALHALLA STUDIOS, using their unparalleled 27,000-watt PMC monitors.
-The sheer power of these four songs is amazing! We just could not publish all at once. It would be just too much! - said Joey DeMaio. -We want to give our fans the opportunity to record every note, every word, to gain strength from this experience and thus to strengthen themselves for the battles that they face every day. And then meet us on tour, to the Final Battle! -
-The Final Battle I- covers a wide area to deliver the ultimate Heavy Metal experience. The opener, the epic, soundtrack-mature track -March Of The Heroes Into Valhalla-rediscovers MANOWAR's music in vivid, cinematographic, widescreen quality, taking the listener on a deeply moving journey through the warrior's life, from bloody battles to entry into Valhalla. The fighting spirit continues with the fearsome power and anger of the new anthem -Blood And Steel, followed by -Sword Of The Highlands, one of the most explosive and dramatic pieces that DeMaio has ever written: a deeply moving tribute to long-dead heroes. The song begins with exquisite elegance before erupting into a mighty crescendo of power and grandeur, carried by the timeless Eric Adams in one of the best performances of his career.
Finally, the biggest surprise, in the form of the dark, lurking, brutal and merciless -You Shall Die Before I Die-; a hypnotic and poignant stunner and irreconcilable declaration of intent with an inevitable outcome at the same time ... with lead vocals by Joey DeMaio!
For -The Final Battle I-, the legendary fantasy painter Ken Kelly created a new work of art that visually masterfully reflects the emotional roller coaster that awaits the listener.
Splendid, untamed and monstrous - The Final Battle I - will be launched on May 30, 2019.
Part II and III of the trilogy will follow, inspired by the adventures of MANOWAR during the final Battle World Tour.
Label:
Magic Circle Entertainment ‎– MCA 01261-2
Format:
CD, EP
Country:
Europe
Released:
2019
Genre:
Rock
Style:
Heavy Metal

Tracklist
1March Of The Heroes Into Valhalla
2Blood And Steel
3Sword Of The Highlands
4You Shall Die Before I Die