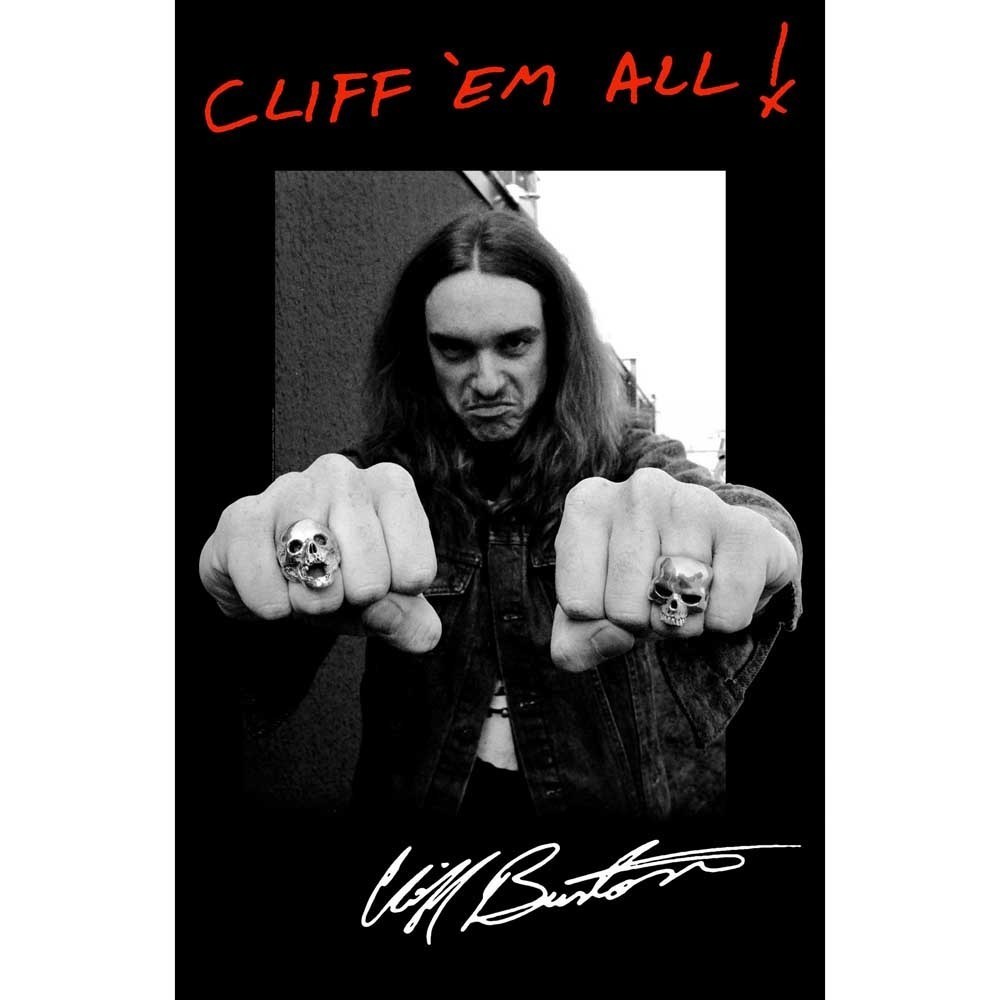 METALLICA Textile Poster Cliff 'Em All
An official licensed textile Textile Poster featuring the Metallica 'Cliff 'Em All' design motif.
Style Description
This digitally printed textile poster, or wall hanging, is about the same size as a standard poster. Looks like a flag and is Ideal for hanging on a bedroom wall.
Packaging
Loose
Design
Cliff 'Em All
Material
100% polyester
Dimensions
Measures approx 70cm x 106cm or 27 inches x 42 inches.