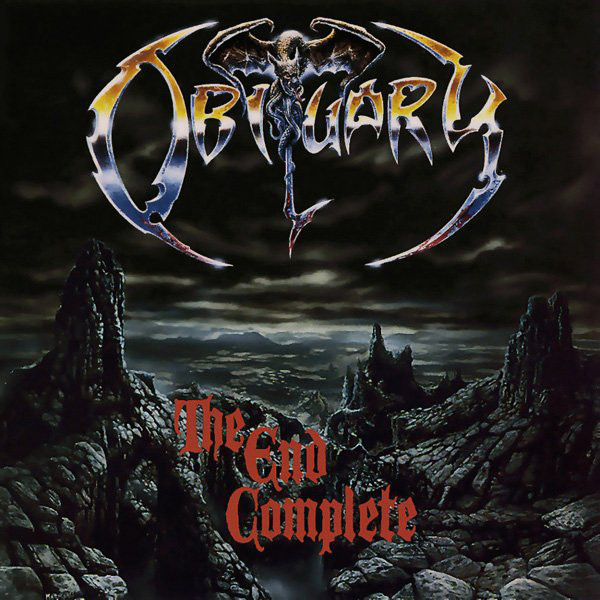 (Back Order) OBITUARY The End Complete (2018 reissue)
OBITUARY is an American death metal band formed in October 1984 in Tampa, Florida. Initially called EXECUTIONER, the band changed their name to Xecutioner in 1986 to avoid confusion with the thrash metal band EXECUTIONER from Boston and then changed their name once again to OBITUARY in 1988. The band's current lineup consists of vocalist John Tardy, drummer Donald Tardy, rhythm guitarist Trevor Peres, bassist Terry Butler and lead guitarist Kenny Andrews. OBITUARY has gone through several lineup changes, with the Tardy brothers and Peres being the only constant members. The band was a fundamental act in the development of death metal music and is one of the most successful death metal bands of all time. To date, OBITUARY has released ten studio albums and with the exception of their 1997-2003 split, they continue to perform live around the world.In November and December 2018, OBITUARY will embark on a European tour as part of SLAYER's farewell tour, also featuring LAMB OF GOD and ANTHRAX.Listenable records is very pleased to re release All legendary and much sought after albums in limited edition vinyl and digipack, those gems haven't been made available for too many years !
Notes
This is a 'The Obituary Remasters' issue, the original has been released in 1992.
Tracks 10 & 11 are bonus tracks.
Tracklist
1I'm In Pain4:01
2Back To One3:42
3Dead Silence3:21
4In The End Of Life3:42
5Sickness4:06
6Corrosive4:11
7Killing Time4:00
8The End Complete4:03
9Rotting Ways5:18
10I'm In Pain (Live)4:49
11Killing Time (Live)4:01