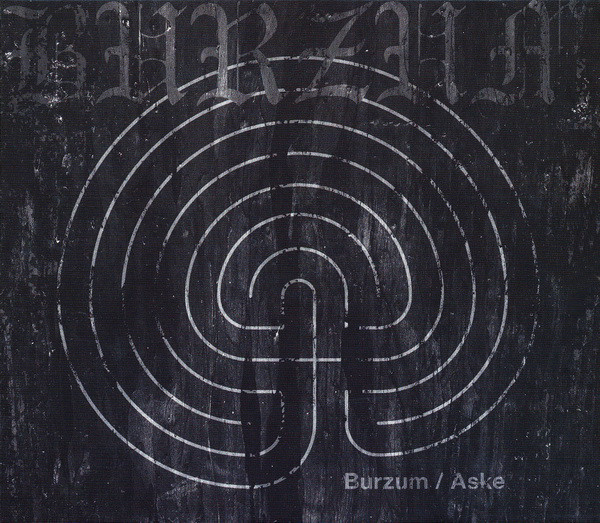 (Back Order) BURZUM Burzum/Aske CD
Notes
The Burzum debut album was made in January 1992 in Grieghallen.
The Aske mini-LP was made in September 1992 in Grieghallen.

Tracks X.,XI and XII. - Aske (Ash) mini-LP.
Track XI. - Originally recorded in April 1992 in Grieghallen as part of the Det Som Engang Var album.

Cover art is inspired by the D&D "The Temple Of Elemental Evil" adventure module.

Released with a slipcase featuring brand new exclusive artwork.

©&® 2010 Byelobog Productions
Distributed by Plastic Head.
Label:
Byelobog Productions ‎– BYE004CD
Format:
CD, Compilation, Reissue, Remastered, Slipcase
Country:
Norway
Released:
2010
Genre:
Rock
Style:
Black Metal

Tracklist
I.Feeble Screams From Forests Unknown7:29
II.Ea, Lord Of The Depths4:53
III.Spell Of Destruction5:40
IV.Channelling The Power Of Souls Into A New God3:27
V.War2:30
VI.The Crying Orc0:58
VII.A Lost Forgotten Sad Spirit9:11
VIII.My Journey To The Stars8:11
IX.Dungeons Of Darkness4:52
X.Stemmen Fra Tårnet (The Voice From The Tower)6:10
XI.Dominus Sathanas3:05
XII.A Lost Forgotten Sad Spirit10:53