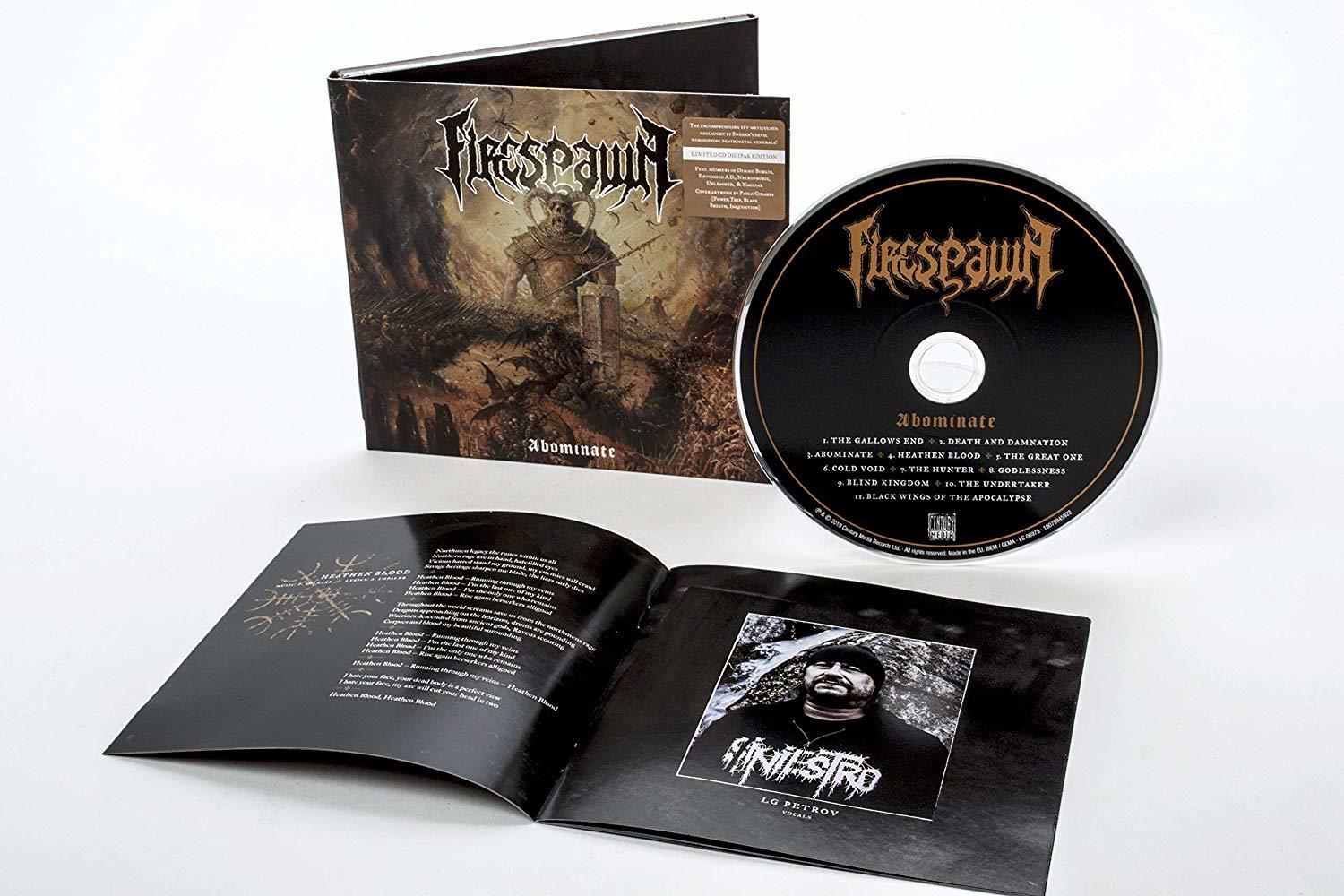 FIRESPAWN Abominate (Limited Edition, Digipak) CD
Notes
Swedish Death Metal band featuring former and current members of Entombed, Necrophobic, Unleashed and Defleshed. Started out under the name Fireborn but changed their name prior to their first release.
Abominate was recorded September 2018 - February 2019.

Guitars recorded at Chrome Studios, Stockholm.
Drums recorded at Dug-Out Productions (2).
Vocals recorded at Viking Production Studios.
Bass recorded at Wolf's Lair.

Made in the EU.

Comes in a 6-panel Digipak with booklet.
Label:
Century Media ‎– 19075945922
Format:
CD, Album, Limited Edition, Digipak
Country:
Europe
Released:
07 Jun 2019
Genre:
Rock
Style:
Death Metal

Tracklist
1The Gallows End
2Death And Damnation
3Abominate
4Heathen Blood
5The Great One
6Cold Void
7The Hunter
8Godlessness
9Blind Kingdom
10The Undertaker
11Black Wings Of The Apocalypse