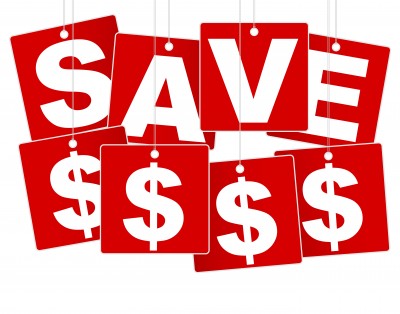 Berapakah penjimatan/diskaun yang boleh diperoleh dari pembelian di ROCK AT LARGE?
1. Beli dua item, free poslaju (penjimatan RM8 atau RM10 bergantung kepada lokasi)
2. Webstore credit 5% dari jumlah pembelian. Disimpan dalam akaun anda dan boleh digunakan untuk pembelian akan datang (promosi macam ni selalu diberi bila membeli belah di PARKSON).
3. *PROMOSI terkini (tarikh tutup tak dinyatakan) - barangan ketiga dan seterusnya diskaun 5% setiap satu (dipotong dari harga terendah). Sila lihat gambarajah di bawah.
Promosi ini untuk barangan di dalam
CD (New)
LP (New)
Boxset
T Shirt
Back Patch
Patch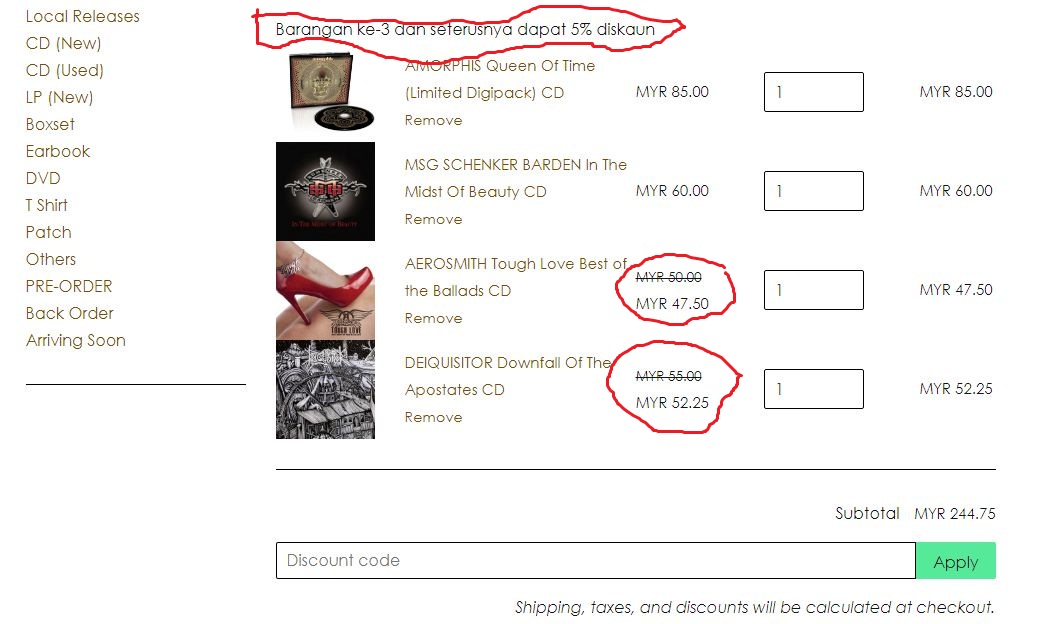 CONTOH LAIN:
1. ALTER BRIDGE Live at the O2 Arena + Rarities BOXSET RM80.00
2. BOLT THROWER Realm of Chaos CD RM 70.00
3. OVERKILL Relixiv CD RM 68.00
4. RATT Out of the Cellar (Flashback series) CD RM 60.00
Subtotal = RM278
Poslaju Semenanjung = RM8
TOTAL = RM286
Total Poslaju = RM8
PROMOSI 5% diskaun untuk item ke-3 dan seterusnya = (RM60+RM68) x 5% = RM6.4
Webstore credit = RM286 x 5% = RM14.30
Jumlah diskaun = RM8+RM6.4+RM14.30 = RM28.70
Jumlah bersih yang dibayar = RM257.30
Maksudnya, penjimatan akan bertambah dengan pembelian yang lebih. Inilah membeli belah!